People's Choice Hospital leverages cutting-edge Telemedicine solutions in conjunction with EmpowerSystems™ ONC Certified Comprehensive EHR and Advanced Core HIS solutions to immediately provide Rural and Inner City hospitals with access to leading medical professionals, regardless of geographic limitations.

Overview
Telemedicine is the use of telecommunication and EHR technology to provide clinical health care at virtually any distance. By removing current barriers of geographic proximity and lack of local resources, it quickly improves access to medical services that are not currently available in rural and inner city communities. People's Choice Hospital utilizes the best physicians available to create a National Hub for comprehensive Telemedicine services for financially distressed Rural and Inner City hospitals. This is accomplished with a unique combination of EHR clinical documentation technology + a vast network of physician specialists. This enables patients to receive ongoing care in the comfort of their local CAH hospital without sacrificing quality or specialization.
A National Telemedicine Hub
Clinical Care Methodology
Deliver 21st Century medicine to financially distressed Rural and Inner City hospitals.
Ensure patients will have a local Physician, Physician Assistant, or Nurse Practitioner to assist with the Patient History, Examination, Vital Signs, and all other necessary medical tools needed for patient evaluation.
Create a national network comprised of Telemedicine physicians from all medical specialties, including Elective Invasive Procedures and Elective Surgical Procedures.
Create a robust, centralized cloud environment for Electronic Health Record (EHR) access by hospitals and doctors' offices to alleviate the need for complex IT infrastructure at remote and/or under-funded facilities.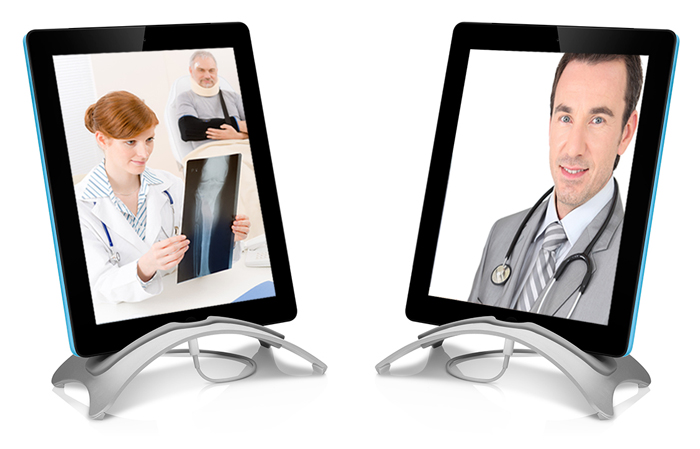 General Workflow & Procedures
Telemedicine physicians on-call for PCH are alerted by real-time messaging with the contact information of the hospital requesting their services. Response time is within 20 minutes of the alert.
PCH Telemedicine physicians evaluate patients via Video Conferencing (Apple® FaceTime™) technology and medical chart evaluation via the EmpowerSystems™ ONC Certified comprehensive Electronic Health Record (EHR) for Inpatient and Ambulatory departments.
Physicians provide and bill for professional services for Emergency Department or Initial Hospital Consultations.
Physicians provide and bill subsequent professional fees for Evaluation and Management.
PCH bills and collects professional fees based upon proper EHR documentation completed by the consulting physician(s).
Patients pay for the aforementioned Telemedicine services with 3rd party insurance, Medicare, Public Aid, or via credit card if they are Self-Pay.
PCH provides cost coverage of state medical licensure, hospital credentialing, malpractice insurance, billing, and collections. Additionally, PCH provides Apple® iPads as the mobile technology tool of choice for Telemedicine and On-Site consultation.
PCH provides cost coverage for physicians who elect to travel on-site to hospitals and perform Elective Invasive Diagnostic Procedures or Elective Surgery.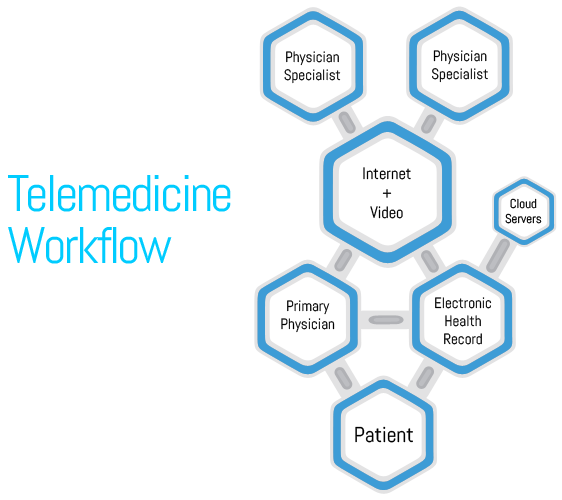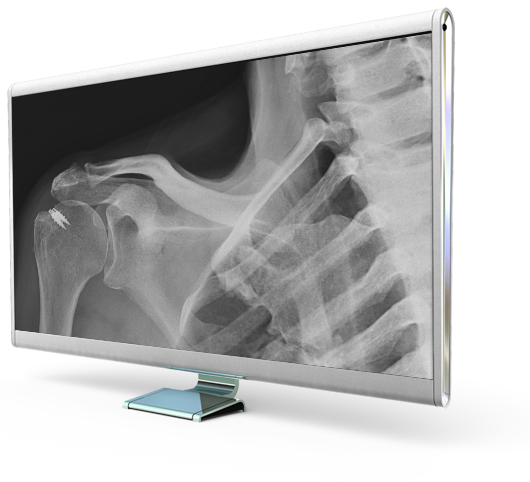 Physician Specialist Areas of Accessibility
Cardiology
Neurology
Psychiatry
Surgery
Oncology
Rhumatology
Infectious Disease
Pulmonology
Preventative Care
Pediatrics
Trauma Surgery
Emergency Medicine
Access to Elective & Invasive Procedures
GI – Endoscopy and Colonoscopy
General Surgery – Hernia Repair, Tumor Bx
Urology – Uroscopy, Renal Bx
Orthopedics – Hip, Knee, and Shoulder Replacement
Cardiology – AICD Placement, CA Catheterization
Contact Us